My prime priority is my family. My relationship with my wife. My relationship with my daughter. Everything supports those relationships. Though it's not listed on this page, simply consider the overarching project to be Immediate Family Relationships.
Below I'll highlight some current, latent, and future projects that I'm excited about. Of course, some of that means being vague so as not to reveal too much too soon. I know you'll understand. Enjoy.
abehtru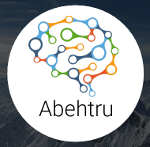 A better me, a better you. Lifelong learning provides a life enrichment that at times is about opportunity, a richer life experience, and a better understanding. Becoming more than you currently are should me and adventure that never ends.
I spent 16 years working for a company that developed software to help continuing educators conduct the business of creating classes, managing instructors, students, finances, reporting, and so much more.
Having left that company in 2013 didn't mean I've give up on that valuing and wanting to assist those doing that incredibly important work. My Abehtru project to take that experience and craft my own tool to help continuing educators efficiently and pleasantly connect their student with the classes they seek in order to better their lives. Thus the name, Abehtru = A better you.
rootstacks
I love physical things.
Blame my age or simply my personality, or both. Even as I fully embrace computer technology and its gifts, I also acknowledge the psychological satisfaction of actual physical things for us actual physical creatures. That's something etheral, digital access just doesn't provide, not to mention the quality sacrifices.
Tha means I have a wealth of Books, CDs, DVDs, and Records. I frequent used new and used bookstores and used record stores. Hunging and gathering physical things such as books means I need to know if I own it. That was the kernel of idea for Rootstacks. If I were to give it an unprofessional tagline it would be this: Keep Track of My Stuff!
roots remain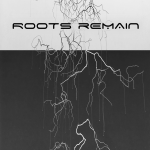 music - Over the last year drummer Alan Keithley and I have been playing together again. We've finally decided on a name for our project, Roots Remain.
Nothing to do really with my last name, but because combined we are a great core (aka root) with whoever, and whatever, we play.
We've got six originals mostly done and are at the point where we'll be seeking out a bass player, a singer, and perhaps a second guitar.
\m/
lifelong learning
My current adventures are centered around Firebase, Angular, Bootstrap. Google Polymer, and NoSQL
Two pojects above utilize some combination of them in their implementation.
Current primary sources for classes are Code School and Stackskills. I recommend both but would say codeschool.com is the better starting place of the two.